help
Solution for 'Automatic Pulli' problem in MS-Word
Screenshots
- provided by Sr. V. K. Naageswaran (via his email dt. Dec 29, 2014), to solve the 'Automatic Pulli' problem in MS-Word (while typing in Unicode Tamil) caused by 'Sequence Checking' option of MS-Word.
---
Dear Shri BV,
Sometime back I had asked you about unselecting sequence checking in
office 13
... .. .
... . . after repeated attempts, I could zero in successfully and the
snapshots
of guidance are attached.
If you would be comfortable with this information ... .. ., you may add a note in this regard in Azhagi.
Sairam,
VKN
Screenshot 1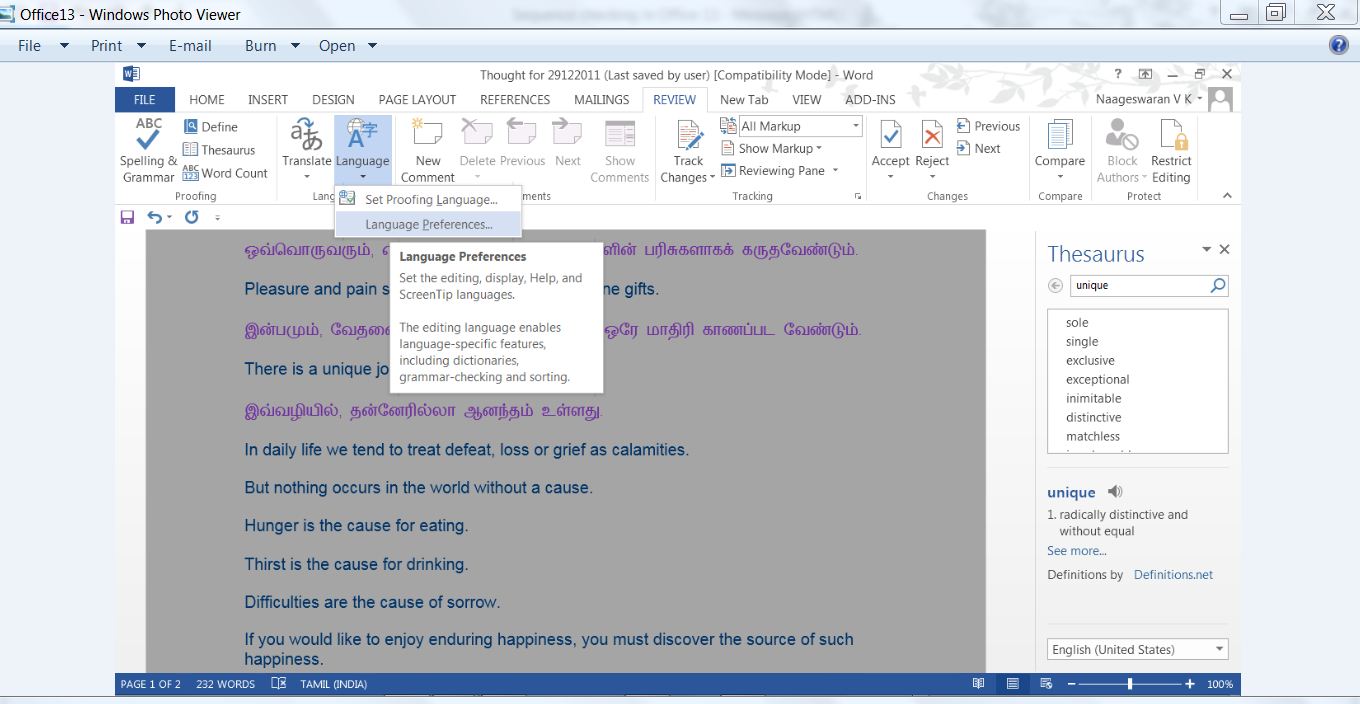 Screenshot 2