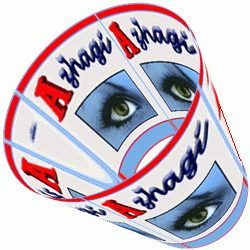 Azhagi - A Cup of Joy
Ever since its inception in year 2000, Azhagi has helped 1000s across the world to transliterate in Tamil and develop various useful documents, scripts, articles, etc. for their company, society, institution, temple, etc. Azhagi's natural and intuitive transliteration scheme has captured the hearts of many a 1000. Apart from aiding direct Tamil input in ALL windows applications, Azhagi has many other powerful and innovative features - like Auto transliteration, Reverse transliteration, DualScreen transliteration, etc. which also have helped the Tamil diaspora in very many different ways. A look at the
user testimonials
and
media reviews
for Azhagi will help you understand all the abovesaid. You may also have a look at Azhagi's
users' list
.
Terms of Use
Azhagi is 100% FREE. You are "Free" to use Azhagi as long as you wish.
How you can help in return for using Azhagi for FREE
Please click
here
.
Azhagi - Features
Please click
here
and see the complete set of Azhagi's versatile features, in a concise tabularized form. For more elaborate explanations of the features, you may visit
azhagi.com/feats.html
. The same can be read in Tamil
here
.
Azhagi - Free Download
Please visit azhagi's home to download Azhagi for free.




Location and Contacts


Please see contacts.html




Azhagi's Online Forums


Join (for free, ofcourse) Azhagi's support forums online. Click here to read details on Azhagi's forums and how to join them.

By joining Azhagi's groups, you will get to know answers to ALL your frequently asked questions on how to Email, Chat, Blog, Document, Print, Publish and Create Tamil websites using Azhagi. You will get up-to-date news on software upgrades, offers, Unicode, Tamil computing, Indian languages computing (Hindi, Malayalam, Telugu, Kannada, ...) etc.