Words of art - JANA - Painting a glorious chapter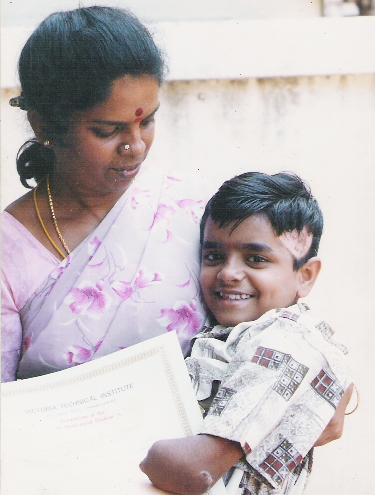 Jana's mother holds him while Jana holds the certificate from the 'Victoria Technical Institute' (Chennai), awarding him 1st prize in the national level competition held by them for physically challenged children.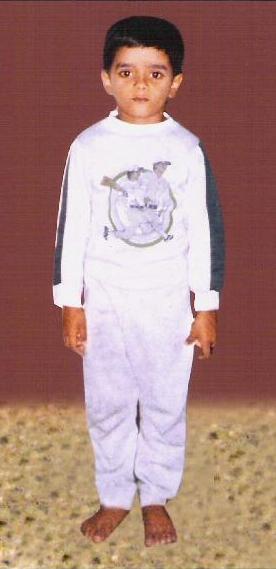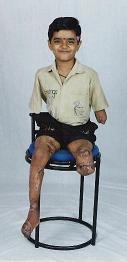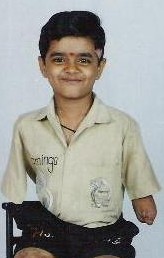 The photo you see on the left is that of the innocent Jana when he was 7. Here above (at the age of 10), you see the same innocence in his face but it is clubbed with a great sense of expansion and coolness towards life. Is it not? The expansive smile shows his positivity, grit, determination and what not, as though saying - "Life is cool. I have no fear. I am a hero.".

Jana was born on 19-9-1991. What a peculiar date (its a palindrome)! He has been drawing with his mouth ever since 9 years.

Jana has won several awards, two of them from the hands of our former beloved President Shri Abdul Kalam itself. This site holds all details on Jana. Read them and get inspired. Pass on this inspiration to others too so that many more get benefitted.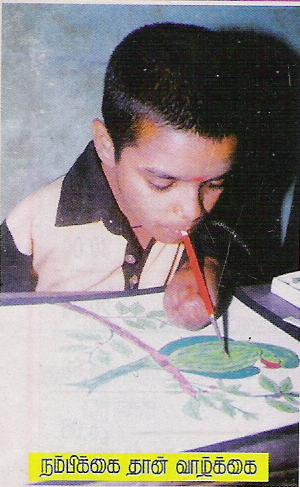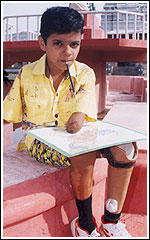 Confidence in Self. Faith in Almighty.
What else one needs in this Transitory life?

God helps those who help themselves.
NOTE
: This site is not for soliciting donations for Jana. This is for one to understand the "extreme" nature of what happened to Jana and to "realise deeply" what kind of an "unimaginable" determination this boy must have had, to fight out the calamity, and achieve what he is achieving today [Jana is currently working as a '
Virtual Set Designer
' in a media graphics company]. This "realisation" should further inspire you (the reader) to achieve more and more in your own life. This is the only purpose of this site. In fact, Jana has been receiving phone calls and mails from hundreds of people - of different age groups, of different walks of life (even life-time prisoners) who were feeling so let down in life, but not anymore - after getting to know
Jana's story
. This one single factor brings the greatest happiness for Jana's parents than any other thing.

'I am Fit' - says Jana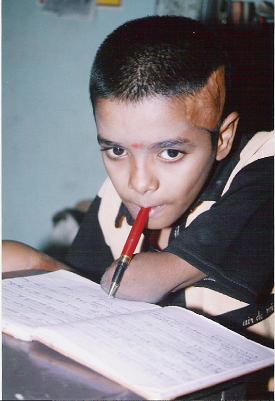 When Jana can say 'I AM FIT' [see the symbolic words in his T-Shirt], I think all able-bodied persons should feel UNFIT in this world if ever they complain about anything.

---
Jana's father's mobile contact:
0-97912-30461

Jana's email:

[email protected]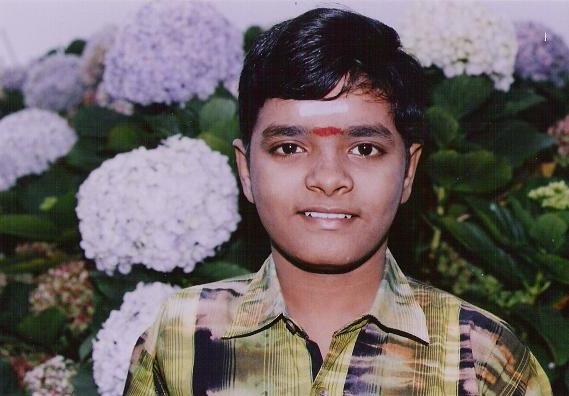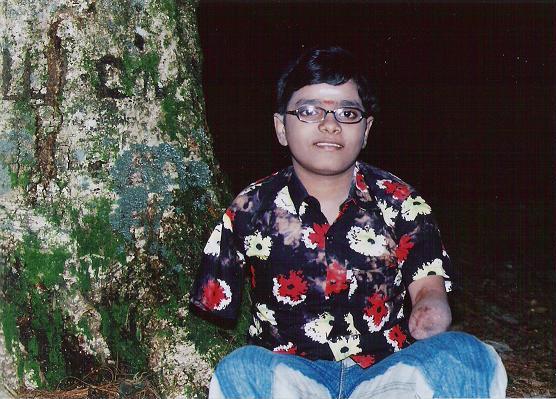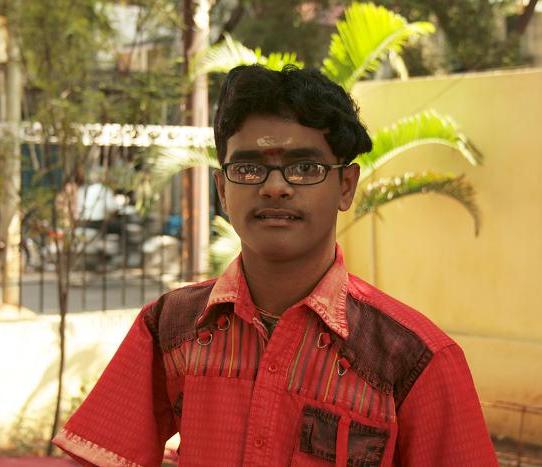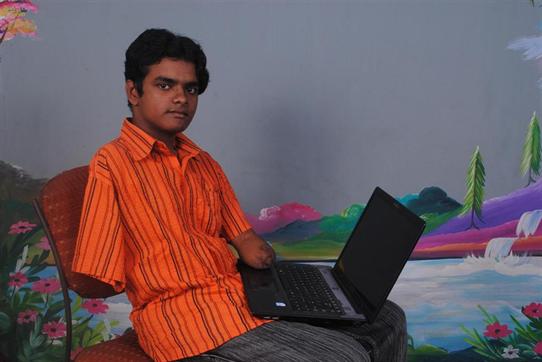 Jana in Singapore - May 2012